What separates us from the other lawyers? We are experts in personal injury and negligence matters. We provide a free 1/2 hour evaluation of your matter and guarantee that your case will be handled by a partner of our firm, not an associate or a paralegal. We have won millions of dollars for our clients by way of settlement or at trial. In most cases our clients pay no lawyer fees until the case settles. We have represented clients in hundreds of accident and negligence lawsuits and have won millions of dollars for them through settlement or at trial. We handle cases where our clients have suffered serious, even catastrophic personal injuries due to:
Brain Injury including diminished capacity, intelligence and personality change

Car Accidents and Whiplash

Motorcycle Accidents

Truck Accidents

Medical Malpractice

Birth Injuries

Nursing Home Negligence

Premises Liability

Product Liability

Work Related Injuries

Dog Bites

Wrongful Death

Serious Injuries

Negligence
We have a team of Medical Experts and Doctors available to properly assess your case. We personally research and understand the medical conditions our clients suffer. Our clients have often suffered serious injury and required extensive medical care. We understand that it is imperative that the medical condition and treatment our clients receive be understood by their lawyer. Without an understanding of the medicine, the lawyer cannot convey the severity and value of a claim to a claims adjuster or jury. The lawyer who understands the medicine can also effectively present a medical witness and cross examine an expert retained by the defendant's insurer. We have assembled a medical experts who are experts regarding the treatment of injuries to the body, including the internal organs, spine, brain, knee, hip, shoulder, wrist and ankle. You want a lawyer who has and will invest the time to understand your medical condition so that the severity of the injury suffered may be explained and understood. That is a service we provide our clients.

We welcome any inquiry regarding a potential personal injury claim. Free consultations are available by phone or in person. If you have questions, please contact Bruce Marks to discuss how our firm may be able to help.
© Marks Law All Rights Reserved.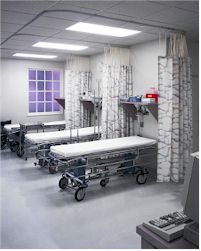 Read our online article: